Artificial outdoor tiles are getting more prominent in the world of home décor. Many homeowners agree that man-made outdoor tiles are better for an elegant look, comforting feel, and durability than natural stone materials. For understanding various types of outdoor tiles you can visit: https://tileandbathco.com.au
While we are not here to argue which is better, we will expose you to artificial outdoor tiles' properties, functionalities, and use. Of course, natural stone tiles are great options for outdoor upgrades and transformation. However, you might be on the side of the coin if you haven't learned what artificial outdoor tiles have to offer.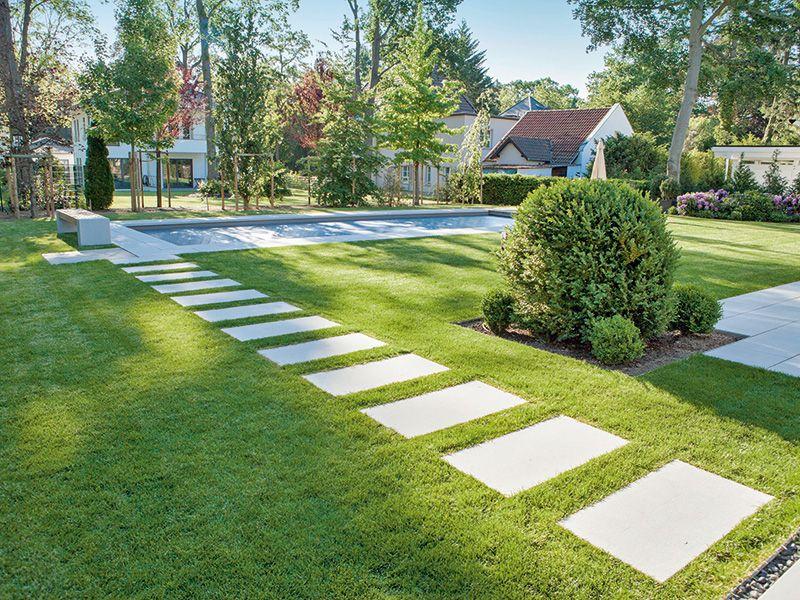 So, let's take a look into the five major types.
Before unveiling the list, I must give you some background knowledge about artificial outdoor tiles. Since the aim is to guide you to make the right decision or your outdoor space, having a complete understanding of these stones will go a long way in making the right purchase.
Back in the day, artificial outdoor tiles are typically ceramic and porcelain. But, nowadays, there are more nice-looking man-made outdoor tiles. man-made outdoor tiles come in various colors, styles, textures, and patterns. They can also look like stone, wood, marble, and more. You can also have them in different finishes, sizes, and shapes. If you want to add a wow factor to your patio, you can opt for stunning man-made outdoor tiles.
Man-made outdoor tiles are also easy to clean and maintain. Since they are made of stain-resistant materials, you don't have to go through the stress of daily deep cleaning. Mand-made outdoor tiles are excellent choices for upgrading the look of your patios. They can also withstand the pressure of heavy foot traffic.
Now that you have known the efficiency of man-made outdoor tiles, the next most important thing is to know which one is right for you. Of course, this article is not written to determine which man-made outdoor tiles will be most suitable for your patio upgrade project. Instead, I will present all the available options to you, explaining their properties and functionalities. You then choose the right one for your patio based on your preferred design and purpose.
Here's a list of the best five man-made outdoor tiles for beautifying your outdoor space.
1. Ceramic Outdoor Tiles
Ceramic tiles are among the best choices of outdoor tiles available for decorating your patio. They come with a smooth, luminous finish that makes your outdoor space shine brighter both during the day and when the light is on all through the night.
For the past several years, outdoor ceramic tiles have been seemingly the best choice for many homeowners. Because of their unmatched strength and durability, outdoor ceramic tiles can remain in their very best shape even when the building has already dilapidated. Their PEI rating affirms that outdoor ceramic tiles have the tenacity required for a typical outdoor space.
Ceramic outdoor tiles are known for their outstanding shinning quality. They allow you to flex your designing creative muscles to achieve the best outdoor result possible. one of the low points of outdoor ceramic tiles is that they are not advisable for use in an outdoor space with heavy foot traffic.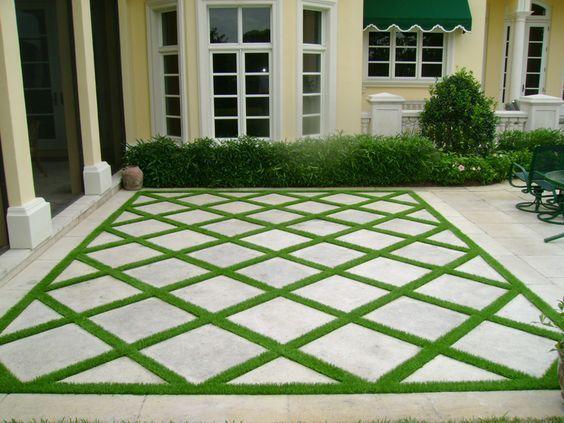 2. Concrete Outdoor Tiles
As the name suggests, concrete outdoor tiles are among the strongest outdoor tiles available in the present market. You have nothing else to worry about when you have concrete outdoor tiles on the floor.
Concrete outdoor tiles combine a gorgeous look with unmatched durability. That means they can give your patio a luxurious feel yet serve you for as long as a lifetime. It is somewhat surprising that most homeowners don't consider these sturdy outdoor tiles as a perfect excellent choice for their outdoor space.
Concrete outdoor tiles are very affordable. If you plan a low-budget outdoor upgrade, you already know which option is best for you. Concrete tiles also have a perfect resemblance to high-quality ceramic outdoor tiles. They are available in different textures and colors.
3. Saltillo Outdoor Tiles
These tiles are among the less utilized tiles for decorating outdoor spaces. They are most commonly used in the southern part of the world since they are Mexican tiles. Saltillo outdoor tiles come with a unique finish. Suppose you can hire a professional hand to do the installation. In that case, you will get a 'YES' nod from family members, friends, and even strangers who are just passing.
Saltillo outdoor tiles are made from durable clay, making them more durable than most man-made outdoor tiles available. One of the flashiest advantages of these outdoor tiles is that they are easy to clean. However, they might not be a perfect option for heavy use.
4. Quarry Outdoor tiles
Quarry outdoor tiles are another rarely used tile for patios. They are made with unglazed clay, not a natural quarry. Hence, it is among the list of man-made outdoor tiles. Quarry outdoor tiles are durable and beautiful. You will love the inviting visual appeal they create in your patio or courtyard. Without a doubt, they are specifically made for outdoor use.
Quarry outdoor tiles are available in a few colors range. That means there is a limit to which color you can choose for your outdoor design. Of course, that may serve as a significant limitation. The current trend suggests matching your outdoor design with your interior décor. Hence, you can only get outdoor quarry tiles in grey, brown, and red in that light. Quarry outdoor tiles are slip and water-resistant.
5. Porcelain Outdoor tiles
These outdoor tiles are among the most common tiles in contemporary outdoor décor. They are known for their unequaled durability. If you don't know, porcelain outdoor tiles come in ceramic but in a more robust and denser nature. You can use porcelain tiles to cover any area in your outdoor space, including the patio and courtyard.
Porcelain outdoor tiles come in various colors, styles, and textures. They allow you to create your custom design with ease and give you a perfect finish after all. However, porcelain outdoor tiles can be slippery when wet because of their glossy surface. Click here to get more about porcelain outdoor tiles.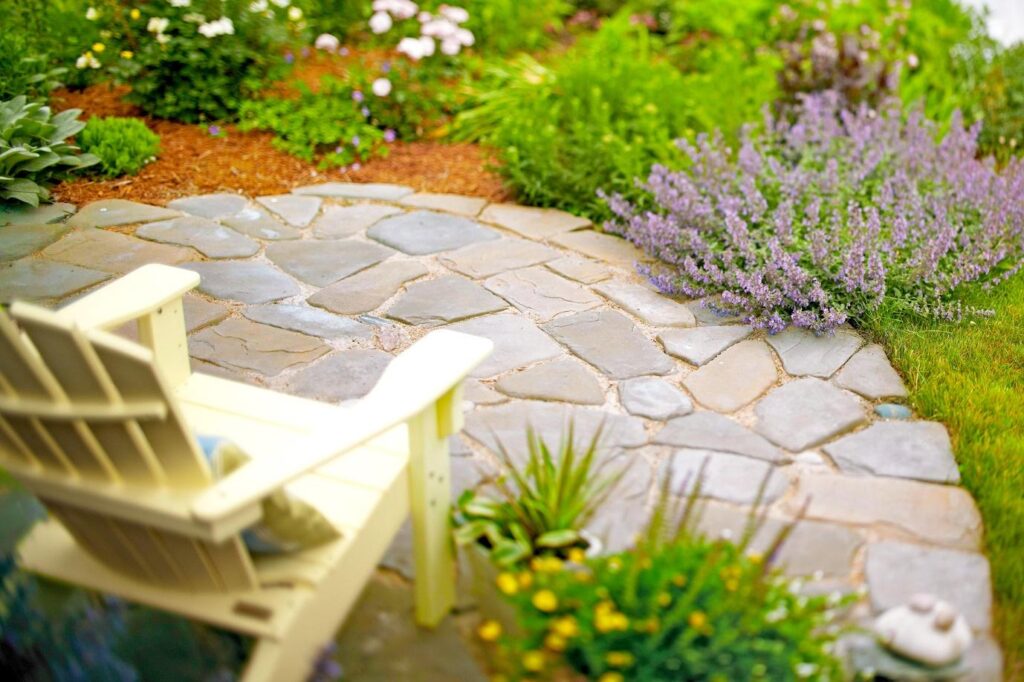 Final Words
Man-made tiles can make your outdoor space look its best. You only need to choose the right one for your patio based on certain factors like weather conditions, budget, durability, and more. Man-made tiles are generally affordable. The installation price can vary between $2 – $30 per square foot, depending on your preferred outdoor design.