The outdoor area of your building has a lot to contribute to adding value and projecting a relaxing feel out of your living space. Of course, most people consider the interior part as the main living space. Yet, it has always remained a less known fact that most homeowners prefer to stay outdoor to unwind after the stress of enjoying the soothing breeze of the natural air.
In most luxury homes, guests prefer to hang around on the patio at the cool of the day, discussing a few issues that matter. Would you instead choose to stay indoors when there is a nice-looking outdoor area with a green garden floored with gorgeous tiles? I don't think so. Your home will turn into a go-to destination for fun and comfort if you know how to create an appealing atmosphere in your outdoor space.
So how do you go about it?
You don't have to waste a considerable amount of money to create a welcoming outdoor space. Of course, buying outdoor chairs, tables, and bars to build an impressive outdoor lounge. But what makes the whole picture perfect is installing gorgeous and durable outdoor tiles on the floor of your patio.  Click here for information about stunning outdoor tiles.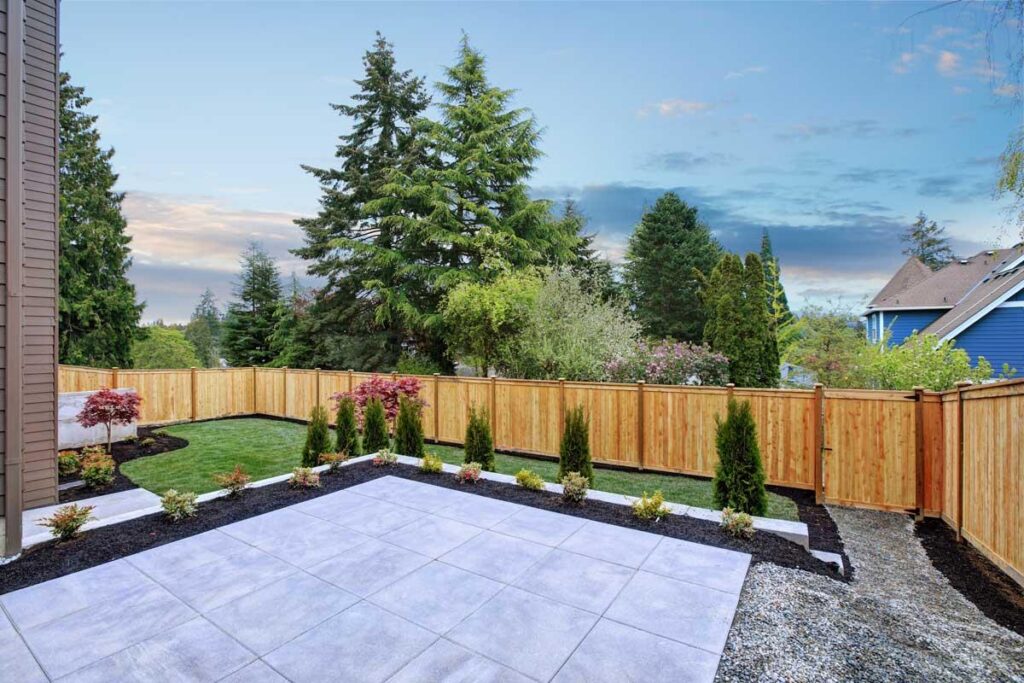 Choosing suitable outdoor tiles for your patio floor is essential to creating an outdoor comfort zone. Though it may seem somewhat less significant, the small amount of salt makes the entire meal delicious.
Now that you have known the essence of installing stunning outdoor tiles on the floor of your patio space, the next challenging step is to understand how to choose the right one. Of course, you may find it somewhat confusing to purchase the best outdoor tiles since there are numerous options available for you in the present tiles market.
Without a detailed guide from a professional outdoor designer, you may end up spending your hard-earned money on the wrong tiles that are not suitable for your outdoor space or deter you from achieving your expected result.
Here is a pro guide for you to save you the stress of sifting through the seemingly unlimited options.
1. Check For Durability
Durability is the essential quality of outdoor tiles. Of course, it is good to have stunning outdoor tiles that glow all day and night in your patio space, but if they look good but can't serve you for as long as you want, what's the point? The natural beauty of outdoor tiles lies in their durability. It is not advisable to spend much money on tiles that can only serve for the moment.
Hence, the first and best tip for choosing suitable outdoor tiles for your patio is to focus on the strength and toughness of the tiles. Comprising that standard will amount to a huge mistake.
Come to think of it; the outdoor space is not covered. That means outdoor tiles will have to experience the continual pressure of heavy raindrops and scorching heat. Fragile outdoor tiles in that kind of environment are prone to scratches, cracks, and damages, which calls for repair and replacement expenses.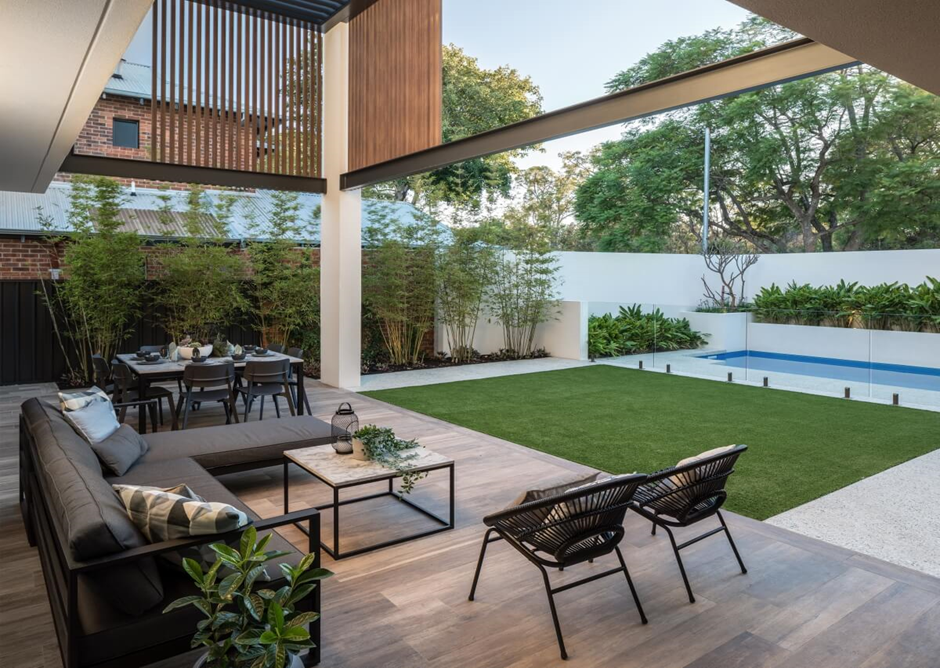 2. Choose Slip Resistant Tiles
While you are eager to catch fun in your outdoor space, you need to put safety at the top of your mind. Having established that, you will agree that installing slip-resistant outdoor tiles on your patio is a wise and safe decision.
Irrespective of the quality and attractiveness, don't consider purchasing them if the tiles are slippery. The reason is simple. In a typical outdoor space, drops of water, wine, or other liquid substance are inevitable. And, when moisture touches the surface of slippery tiles, it becomes hazardous for people walking around.
Slippery outdoor tiles are a significant cause of home accidents and injuries. The best way to avoid dangers is to choose slip-resistant outdoor tiles that give your feet and guests a perfect grip. Hence, you must check the texture of the outdoor tiles before purchasing.
3. Choose For Style
Whether you like it or not, your outdoor space creates the first impression for your visitors. So, the kind of impression it produces depends on what you make out of it. That is why you need to strive to make sure your patio looks its best. In that light, you must create a unique style that will win the heart of every visitor at first glance.
Meanwhile, your preferred style will determine what kind of outdoor tiles you need to install. Most homeowners choose outdoor tiles based on the look, finish and texture only to discover that they cannot work with their intended design. Not all outdoor tiles can bring out what you want. So, you need to make sure you keep your style in mind when choosing the best outdoor tiles for your patio.
4. Set Your Budget
It is advisable that you first know how much you want to spend on outdoor tiles before you dash to the market. Tiles are available in different qualities and prices, so your budget will determine your choice. Meanwhile, cheap outdoor tiles are not necessarily the fewer quality ones. So, you do not have to spend all your fortune on outdoor tiles. Set a budget and stick to it when you get to the market. That way, you will get the correct tiles at the most affordable price.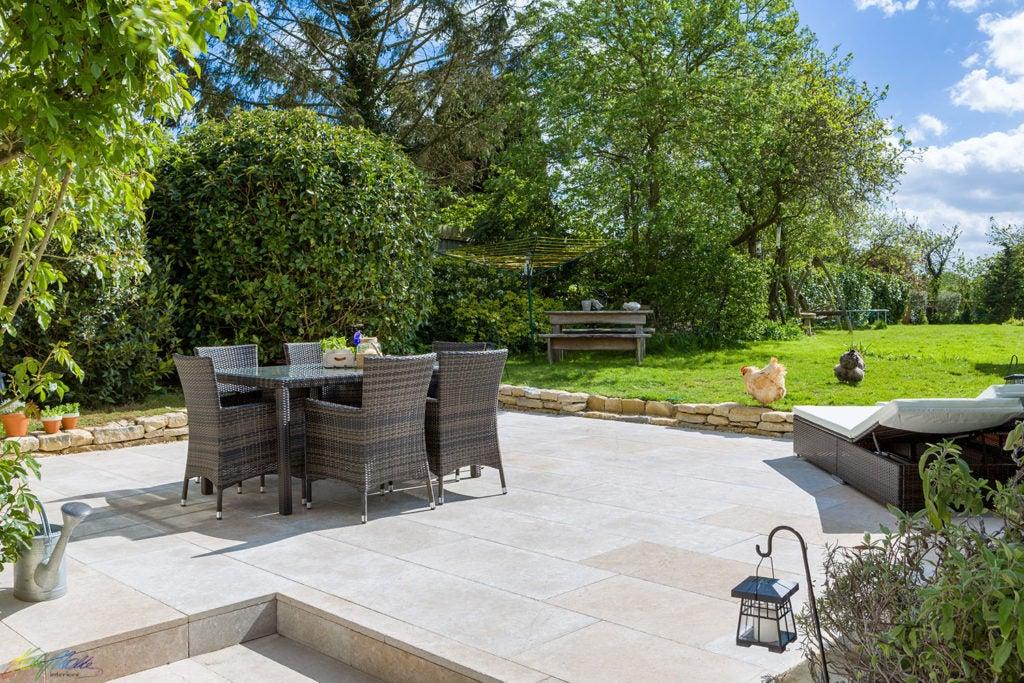 5. Consider the Weather Conditions
You must choose your outdoor tiles based on the atmospheric condition of your area. For instance, if your living space is situated in an environment with much heavy rainfall than sunlight, you may have to consider non-porous outdoor tiles with dark colors. Constant exposure to sunlight can also cause discoloration in the long run. So, you will have to choose only outdoor tiles that can withstand the pressure of the atmospheric condition of your area.
Sandstone outdoor tiles might not be an excellent choice for harsh weather conditions. They are porous and can absorb water, cracking or breaking after a while.
If you have a shady patio, you will need to install bright-colored outdoor tiles to aid illumination in your deck. Bright-colored tiles bring brightness to a shady place all day and night.
Final Words
You can make the best out of your outdoor space if you know how to go about the choosing process. These pro tips will guide you make an informed decision if you strictly adhere to the list. It is also essential to discuss your preferred style and design with a professional tile installer for recommendations.